A Few Tips For Installing Your New
Genuine Tree Peeple™️ TREE FACE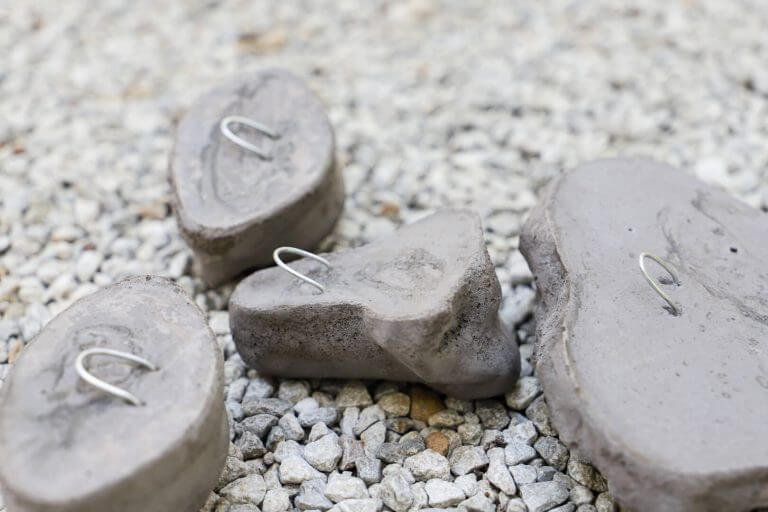 It's best to arrange the faces on a flat surface to achieve the look you want. We like them in close proximity rather than spread out too far.
Use a one-and-a-half or two inch deck screw for best results. You will want to back the screw out just a bit every three to six months so the growing trunk doesn't envelop the screw and drop a piece of the face. (Don't blame the squirrels, the tree did it).
Optimal placement is high on the trunk just below where the tree starts to branch out. From this vantage point, the eyes gaze down at you and the branching of the tree gives your Genuine Tree Peeple™️ tree face a whimsical look.
Genuine Tree Peeple™️ blend better and look more natural in your trees. The color is throughout each piece and won't wear off. We use top quality materials for years of carefree enjoyment.
Please note that slight variations in color and finish are a natural part of the handmade process and make each set of Genuine Tree Peeple™️ unique.